The DECC building is built upon land graciously granted in 1997 by His Highness Sheikh Hamdan bin Rashid al Maktoum.
Our faith is centered on the person and work of Jesus Christ and a full confidence in the Bible.
DECC was founded by two charter churches and now gladly supports many evangelical congregations of various languages.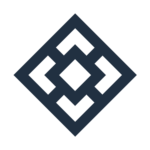 The Dubai Evangelical Church Centre is the home of Evangelical Christian congregations in Dubai. The land was graciously granted for this purpose in 1997 and is now utilized by about 20 congregations with services in at least 10 languages and with worshippers from more than 80 nations.
Contact us:
If you are looking to connect with a church in Dubai or if you have any questions about the Dubai Evangelical Church Centre, please contact our administrative office.
Dubai Evangelical Church Centre We are located in Jebel Ali, near Festival Plaza
Office Landline: 04 808 9999 Email: admin@dubaievangelical.org
Office Hours: Sunday – Thursday, 9am – 4pm Office closed on Fridays and Saturdays.